Danny Abboud, DDS Dentist
---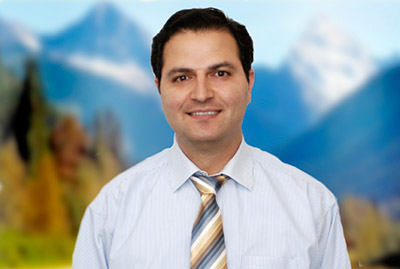 Dr. Danny Abboud attended Dental school at the University of Colorado, School of Dental Medicine, where he graduated from in 2007.
Dr. Abboud had the privilege of taking over at Boulder Dental Center in 2010 after practicing in Santa Fe, New Mexico. Dr. Abboud has been honored to continue the running of a comprehensive and accessible dental practice on Canyon Blvd, where patients have been receiving dental care in the same location for more than 40 years. Dr. Abboud has also been passionate about expanding Boulder Dental Center to other locations to ensure the people of Boulder county have access to quality and affordable dental care.
Through a combination of state of the art technology, sensible treatment plans and genuine devotion to the unique needs of each patient, Dr. Abboud preserves healthy teeth and gums, alleviates oral discomfort and improves the appearance of smiles on a daily basis. He has applied his unique blend of artistic and technical skills to produce durable and aesthetic results in thousands of patients. Dr. Abboud loves to incorporate new technologies to provide patients with the most up to date dental care. Dr. Abboud is dedicated to lifelong learning through continuing education courses, he especially enjoys expanding his knowledge in dental implantology and oral surgery.
Dr. Danny Abboud is licensed by the Dental Board of Colorado and is a member of the American Dental Association, American Academy of General Dentistry, the Academy of Osseointegration and Colorado Dental Association. Dr. Abboud is adjunct faculty at the University of Colorado, School of Dental Medicine, Restorative Department.
When not practicing dentistry, Dr. Abboud likes to spend time with his wife and their two small children. He likes to enjoy all that Boulder and Colorado have to offer including, hiking, skiing, riding his bike and strolling through the farmers market.
Anne Mangold, DDS Orthodontics
---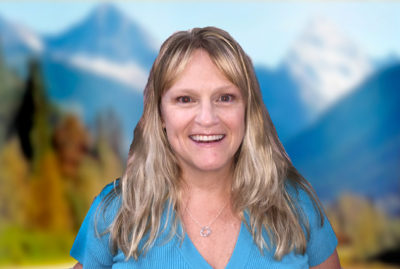 Dr. Anne Mangold is a graduate of the University of Notre Dame, and the University of Michigan School of Dentistry. After sixteen years of practicing family dentistry in Michigan, Dr. Mangold made the choice to learn and practice orthodontics. Moving teeth to create beautiful, healthy smiles is her passion. She follows in the footsteps of her father, Michigan dentist and educator, F. Mullen Barrett DDS. Dr. Barrett was a general dentist who practiced orthodontics in the 1970's and 80's, and helped pioneer palatal expansion in the growing child. His method minimizes the need for 'four bicuspid extractions' and protects Temporomandibular Joint health.
Dr. Mangold has been practicing orthodontics for seventeen years: the first five years with David Sabott DDS MS in Boulder, and since 2003 as part of a group practice in Northglenn. She has completed hundreds of hours of postgraduate orthodontic education, including the Mid-America Orthodontic Society. Dr. Mangold participates annually in the University of Michigan Moyer's Orthodontic Symposium. The Symposium, Interdisciplinary Therapy: Using Contemporary Approaches for Complex Cases, focuses on the most current knowledge for the management of patients with complex dental, periodontal, and skeletal conditions. Achieving the best possible outcomes in such cases requires understanding of clinical principles across different dental disciplines, sound diagnostic skills and optimal communication and coordination between various providers.
Dr. Mangold is excited to be joining the excellent providers at Boulder Dental Center. As a team, they will be able to offer the full range of dental and orthodontic solutions. They will collaborate to produce optimal outcomes for their Boulder Dental Center patients.
Dr. Anne Mangold is certified with Invisalign, and also offers orthodontic treatment with traditional braces. She is licensed by the Dental Board of Colorado, and is a member of the American Dental Association, the Colorado Dental Association, and the Metropolitan Denver Dental Society.
Oanh Pham, DDS Dentist
---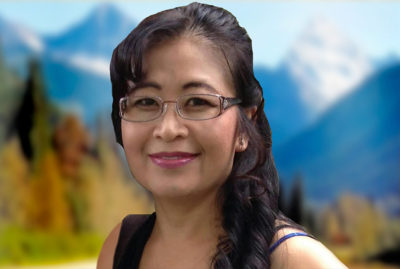 Originally from Vietnam, Dr. Oanh Pham went to attend the University of Nevada, Las Vegas in 1987 for her undergraduate studies. She earned a Bachelor degree of Science in 1991, and in 1995, the Doctorate of Dental Surgery degree, both from the University of Colorado-School of Dentistry. Dr. Pham has been practicing general dentistry since then. For many years, she served as a contract dentist with the U.S. Air Force in a private practice.
Dr. Pham takes pride in providing her patients with the best care possible. She participates in many classes of continued education every year to improve her professional knowledge and skills. She is passionate about dentistry and always looks forward to offer her patients the highest quality of dental care. Her goal is to provide patients with comfort while improving their oral health and perfecting their beautiful smiles.
She loves Colorado for its beautiful outdoors and friendly people. Dr. Pham enjoys spending time with her husband and two children. In her spare time, she reads, skis, and tends to her garden.
Carolyn Kupka, DMD Dentist
---
Boulder cosmetic dentist Dr. Carolyn Kupka has successfully practiced the art of dentistry, serving Boulder, Denver-area patients, for over 30 years. She established her dental practice in Boulder following graduation from the University of Kentucky Dental School, Lexington, KY, in 1977. In keeping with her commitment to excellence, Dr. Kupka is a graduate of the Las Vegas Institute of Advanced Dental Studies (LVI) — a premier postgraduate training facility for Neuromuscular and Cosmetic Dentistry. LVI's state-of-the-art clinical courses include hands-on patient treatment, not just observation.
Dr. Kupka continues to stay current in dental innovations through ongoing coursework at LVI, ICCMO, IACA, AACD, AGD, DOCS and local dental courses. Dr. Kupka adamantly believes the future of health and dentistry can only be found through extensive research, study and experience; she is extremely committed to ongoing education for both herself and the Team. "You don't know what you don't know" as Dr. Bill Dickerson, founder and CEO of LVI, often quips. So learn what you don't know!! And implement it for the well-being of our patients. Dr. Kupka lives near the foothills of Boulder where she raises and enjoys American Quarter Horses, bred for performance in reining and working cow horse. Although she has no cows, for several years you could find bison in the front pasture. Dr. Kupka shares the household with felines Arnie and Frankie, adopted from the Boulder County Humane Society. Like many residents of Colorado, Dr. Kupka is an outdoor enthusiast, often combining her love of the outdoors, horses and friends while riding in the beauty of the Colorado mountains. She has shown performance horses in reining with the American Quarter Horse Association (AQHA) as well as the National Reining Horse Association (NRHA). Her "career" in working cow horse (NRCHA) was short lived but exciting. With a breeding program, many of her foals have become national champions. Other interests include travel, reading, photography, scuba diving, movies and music.
Over the years, community service has played an ongoing role with time spent volunteering at the Colorado Therapeutic Riding Center and the Boulder County Dental Aid Association where she also served on the Board. She has consistently supported the auctions and activities of such groups as the Boulder County Humane Society, Boulder County Safehouse and Community Action Program, church programs for Guatemalan Dental Aid and Russian Aid Society, Zonta, the YWCA, the Wild Animal Sanctuary in Keenesburg, CO, as well as donations of riding horses to a local children's home.
Dr. Kupka has mentored many dental interns in the office, several of whom went on to CU Dental School, Hygiene and Dental Assisting Schools. Dr. Kupka participated in the Daily Camera Care Givers Makeover, treating the dental needs of the featured women with great results and appreciative winners.
Professional Association Memberships Dental Associations: American Dental Association (ADA) • Colorado Dental Association • Boulder County Dental Association (BCDA) • Las Vegas Institute (LVI) Alumni • International College of Cranio-Mandibular Orthopedics (ICCMO) • American Academy of Cosmetic Dentistry (AACD) • International Association of Comprehensive Aesthetics (IACA) • Academy of General Dentistry (AGD) • DOCS Education and Sedation (DOCS)
Community Associations: Boulder Chamber of Commerce, Various Professional Women's Groups Sporting Groups: American Quarter Horse Association (AQHA) Lifetime Member, National Reining Horse Association(NRHA), National Reined Cow Horse Association (NRCHA), Scuba Diving Association (D.A.N.)
Sheldon Omi, DMD Dentist
---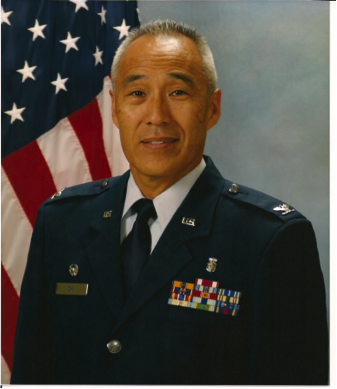 Boulder cosmetic dentist Dr. Omi has been practicing dentistry since 1982 after graduating from Oral Roberts University School of Dentistry in Tulsa, OK. He has been involved in many different volunteer organizations in his career including the Inner City Health Center in Denver Colorado.
Dr. Omi owned his own private practice from 1986 until 2011 and then practiced in Aurora, CO from 2011 until 2017.
Dr. Omi was honorably discharged from active duty Air Force as the Chief of Oral Surgery in 1986. He then served as a reserve member of the Air National Guard and Air Force with whom he retired in 2012. He is still very active as a contract dentist at Buckley Air Force Base and other military bases around the U.S.
He belongs to several professional organizations including: American Dental Association, Colorado Dental Association, Metropolitan Denver Dental Society, and the association of military surgeons of the United States. Dr. Omi was a professor at the University of Colorado School of Dental Medicine from 1991 to 2011.
Dr. Omi and his wife of 35 years have 4 amazing children and 3 grandchildren. When he is not busy with dentistry, he enjoys spending time with his beautiful family and playing basketball and volleyball.He also likes to spend time going fishing, skiing, and snowboarding in Colorado's majestic mountains.
Brian Carter, DDS Dentist
---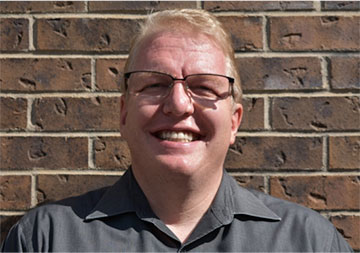 Boulder cosmetic dentist Dr. Brian Carter is a Colorado native, originally from Loveland. He attended The University of Washington where he received a degree in Biology. He then went on to graduate from the world's first dental school, The University of Maryland in 1998.
Upon graduation he returned home to Colorado to begin private practice. Dr. Carter prides himself on being gentle and compassionate. He strives to give great care and working with you to find the best solution for your dental needs.
When not in the office he enjoys camping, fishing, or otherwise taking advantage of all the natural beauty Colorado has to offer with his wife and two children.
Kelsey Appleby, DDS Dentist
---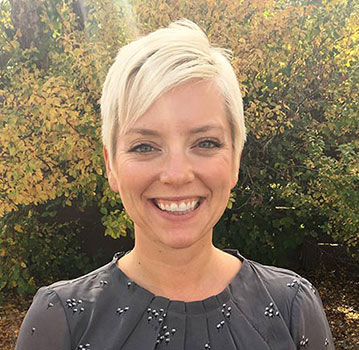 Dr. Appleby is a licensed dentist in the state of Colorado. After getting a bachelors degree in molecular biology from University of Colorado at Boulder Dr. Appleby earned her DDS from New York University. She completed a residency at New York Hospital Queens where she had the opportunity to hone her clinical skills and learn from many specialists. She then moved back to Denver and has been practicing dentistry since.
Dr. Appleby is committed to evidence based dentistry and is a member of the American Dental Association, Colorado and Metro Denver Dental Associations as well as the American Academy of Facial Esthetics. She prides herself on providing gentle, compassionate dental care.
In her free time Dr. Appleby likes to enjoy the Colorado sunshine, spend time with friends and family, and do arts and crafts.
Kevin Schwandt, DDS Dentist
---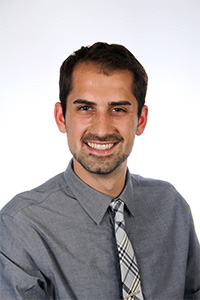 Dr. Kevin Schwandt graduated from the University of Minnesota School of Dentistry in 2016 after studying biology, chemistry and religion at Concordia College in his hometown of Moorhead, MN. Upon entering general dentistry, Dr. Schwandt served as the only dentist at a small family practice in rural Wisconsin before moving out to Colorado.
After setting up home in Denver, Dr. Schwandt completed several courses in implant dentistry including a surgical training course with the Star Dental Institute in Colorado Springs. Replacing failing or missing teeth using implants has quickly become his most passionate area of expertise. Dr. Schwandt aspires to provide a complex and wide variety of general dentistry services in hopes of providing satisfying care, transformational results and a more enjoyable experience for his patients.
Growing up in a family of skiers, living amongst the Rocky Mountains has always been a childhood dream of Kevin's. In addition to skiing, he loves hiking, trail running, camping, biking and enjoying time in parks. Kevin also enjoys live music, cooking, reading and traveling.
Lauren Watts, DDS Dentist
---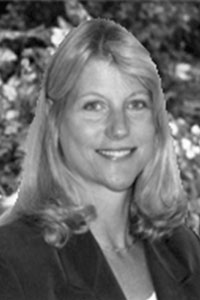 Dr. Lauren Watts was trained at University of Minnesota Dental School. Her undergraduate degree was earned at Syracuse University. Dr. Watts has extensive post graduate training from several highly respected institutes, such as the Dawson Academy , the Pankey Institute, and the Misch Institute for Implantology.
She regularly attends national meetings around the country to further her education and has attended the prestigious Association of Restorative Dentists meetings, which are by invitation only.
Dr. Lauren Watts worked for the Minnesota Department of Health for one year after graduation and then had a very successful dental practice outside of Washington, D.C. for 18 years.
In 2009, she came to Boulder and bought the present practice, now called Prairie Wind Family Dentistry. Dr. Watts brings years of experience and training, plus her own personal interests in holistic care. She has been using only non-metal restorations since the mid nineties. She has spent many hours of study in nutrition and health related subjects.
She is a member of the American Dental Association, the Colorado Dental Association, and the Boulder / Broomfield County Dental Society. She is a past member of the American Academy of Cosmetic Dentistry, the American Equilibration Society, and the American Prosthodontic Society.
Margo Nagel, DDS Dentist
---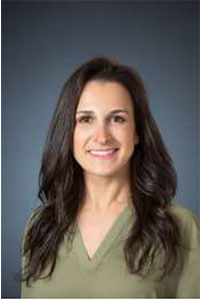 Born and raised in Maryland, Dr. Margo Nagel attended the University of
Maryland, College Park for her undergraduate studies. Following in her mother's footsteps, she went on to graduate from the University of Maryland School of Dentistry, the first dental school in the world.
Dr. Nagel continued to complete a General Practice Residency at Denver Health Medical Center, fulfilling the hospital's mission of treating all of our Denver neighbors in need regardless of their ability to pay. She is honored to be able to use her skills to treat all dental needs ranging from esthetic dentistry and routine visits to emergency care. She is driven by her dedication to creating a personal connection with her patients and working as a team to help them achieve the goals that brought them to her chair.
Dr. Nagel is board certified and holds a Colorado dental license. She is a member of the American Dental Association and Alpha Omega Dental Fraternity.
Though she was born and raised on the East Coast, Dr. Nagel finds herself at home in this gorgeous state of Colorado. In her free time, she takes full advantage of the Rocky Mountains and enjoys hiking, skiing and camping.
Bianca Badaro, DMD Dentist
---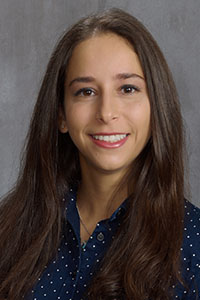 Dr. Bianca Badaro earned a Bachelor of Science in Molecular and Micriobiology from the University of Central Florida. Then, following her passion for dentistry, she went on to attend the University of Florida College of Dentistry and graduated in 2012. Dr. Badaro has been practicing general dentistry since then and has continued to advance her skills by participating in continuing education courses, including Spear Education seminars and a multidisciplinary study club.
Dr. Badaro prides herself on providing high quality care while keeping your comfort a priority. She loves having an impact on people's lives through dentistry, be it by improving cosmetic concerns or removing a source of discomfort. It makes her day when a patient leaves smiling, and is less anxious to come to their next visit.
A Florida native, Dr. Badaro was drawn to Colorado by its wonderful weather, breathtaking scenery, friendly atmosphere and people, as well as the multitude of outdoor activities in the summer and winter. In her spare time she enjoys tending her indoor herb garden, watching movies, visiting local farmer's markets, hiking, snowboarding, and spending time with loved ones.
Milena Brezo, DDS Dentist
---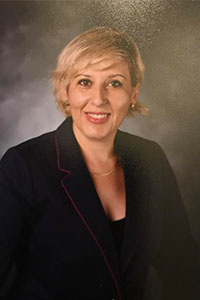 Dr. Milena Brezo studied dentistry at the University in Belgrade, UCLA, and, most recently, at the University of Colorado, Denver.
Dr. Brezo practiced general and emergency dentistry since 2008 in Eastern Europe, Asia, and the United States. In addition to providing compassionate and evidence-based dentistry in private practices, Dr. Brezo's biggest passion is serving the dental needs of the underprivileged communities worldwide. She has been doing this as dentist for the UN mission in Timor Leste for three years and over the course of half a dozen humanitarian dental trips in the Caribbean.
Dr. Brezo is returning to Denver from Michigan to be closer to family and colleagues from the University of Colorado, where she continues her education in implantology, which began with a surgical implant dentistry preceptorship at UCLA.
She holds dental license in the states of Michigan and Colorado. Dr. Brezo is a member of the American Dental Association, Colorado and Metro Denver Dental Associations .
Dr. Brezo enjoys good food, traveling and photography. She is looking forward to returning to Colorado's spectacular skiing and hiking trails.
Eric A. Dale, DDS Periodontist
---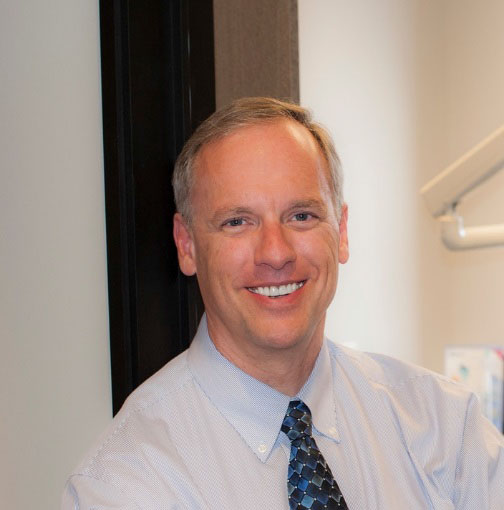 Dr. Eric A. Dale graduated from the UCLA School of Dentistry. He did his residency training at Oregon Health Sciences University. This specialty program provided an additional three years of exclusive training in all aspects of periodontics and the placement of dental implants. Dr. Dale did his undergraduate studies at UCLA, graduating with a Bachelor's of Science in Psychobiology.
Dr. Dale has been involved in academics for over 20 years. He has been teaching at Denver Health Hospital since January 2000 where he teaches recent graduates of dental schools from across the country. The program consists of General Practice and Oral Surgery Residents. Besides teaching these Doctors advanced surgical procedures on actual patients, he also presents an extensive lecture series. Topics of these courses include basic sciences (reviews of anatomy, histology, pharmacology, etc…), surgical and restorative techniques of dental implants, advanced periodontal therapies, and esthetics of dental implants. He previously taught at the University of Colorado Dental School and Oregon Health Sciences University.
When he is not helping people battle periodontal disease, Dr. Dale stays active. He plays sand volleyball weekly, runs around Washington Park, and skis the bumps and trees. Chasing after his 2 kids who are 8 and 10 (as of 2018) also requires high energy.
Vasim Momin, DDS, MD, MS Oral Surgeon
---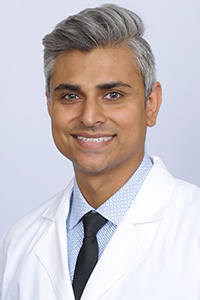 Dr. Momin completed his undergraduate education at Georgia State University, Atlanta, where he graduated with a Bachelors of Science degree in Chemistry. He then went on to receive his Masters of Science in Organic Chemistry at Georgia State University. Soon after, he went on to receive his Doctor of Dental Surgery (DDS) Degree from New York University.
Dr. Momin studied in a residency program through the University of Illinois at Chicago, was
recognized as a member of the Dean's List, and won the AAOMS Philip J Boyne Scholarship Award. He also is an avid volunteer with the International Public Health Outreach in St. Georges, Granada, and frequently participates in the annual Chicago Oral Cancer Walk. Dr. Momin is an active member of the American Association of Oral and Maxillofacial Surgery, as well as the Texas Society of Oral and Maxillofacial Surgeons.
Dr. Momin is passionate about oral surgery and is fully dedicated to providing the highest level of patient care and service. "I believe in a patient-centered approach to care. Every patient is unique, and understanding each patient and their specific concerns is a crucial part of developing individualized treatment plans. My goal is to provide the highest quality of care for all my patients by utilizing the latest state-of –the-art technology."
Dr. Momin was born in India and grew up in Atlanta, GA. In his spare time, he enjoys an active lifestyle. He also loves to
travel (especially to Morocco!) and he enjoys spending quality time with family and friends, and cheer on his favorite sports
teams.