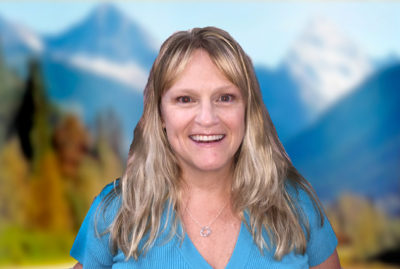 Dr. Anne Mangold is a graduate of the University of Notre Dame, and the University of Michigan School of Dentistry. After sixteen years of practicing family dentistry in Michigan, Dr. Mangold made the choice to learn and practice orthodontics. Moving teeth to create beautiful, healthy smiles is her passion. She follows in the footsteps of her father, Michigan dentist and educator, F. Mullen Barrett DDS. Dr. Barrett was a general dentist who practiced orthodontics in the 1970's and 80's, and helped pioneer palatal expansion in the growing child. His method minimizes the need for 'four bicuspid extractions' and protects Temporomandibular Joint health.
Dr. Mangold has been practicing orthodontics for seventeen years: the first five years with David Sabott DDS MS in Boulder, and since 2003 as part of a group practice in Northglenn. She has completed hundreds of hours of postgraduate orthodontic education, including the Mid-America Orthodontic Society. Dr. Mangold participates annually in the University of Michigan Moyer's Orthodontic Symposium. The Symposium, Interdisciplinary Therapy: Using Contemporary Approaches for Complex Cases, focuses on the most current knowledge for the management of patients with complex dental, periodontal, and skeletal conditions. Achieving the best possible outcomes in such cases requires understanding of clinical principles across different dental disciplines, sound diagnostic skills and optimal communication and coordination between various providers.
Dr. Mangold is excited to be joining the excellent providers at Boulder Dental Center. As a team, they will be able to offer the full range of dental and orthodontic solutions. They will collaborate to produce optimal outcomes for their Boulder Dental Center patients.
Dr. Anne Mangold is certified with Invisalign, and also offers orthodontic treatment with traditional braces. She is licensed by the Dental Board of Colorado, and is a member of the American Dental Association, the Colorado Dental Association, and the Metropolitan Denver Dental Society.