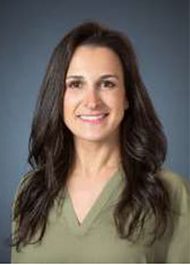 Born and raised in Maryland, Dr. Margo Nagel attended the University of Maryland, College Park for her undergraduate studies. Following in her mother's footsteps, she went on to graduate from the University of Maryland School of Dentistry, the first dental school in the world.
Dr. Nagel continued to complete a General Practice Residency at Denver Health Medical Center, fulfilling the hospital's mission of treating all of our Denver neighbors in need regardless of their ability to pay. She is honored to be able to use her skills to treat all dental needs ranging from esthetic dentistry and routine visits to emergency care. She is driven by her dedication to creating a personal connection with her patients and working as a team to help them achieve the goals that brought them to her chair.
Dr. Nagel is board certified and holds a Colorado dental license. She is a member of the American Dental Association and Alpha Omega Dental Fraternity.
Though she was born and raised on the East Coast, Dr. Nagel finds herself at home in this gorgeous state of Colorado. In her free time, she takes full advantage of the Rocky Mountains and enjoys hiking, skiing and camping.