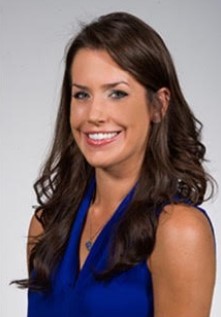 Dr. Huska was born and raised near Fort Worth, Texas and completed her dental school training at Texas A&M College of Dentistry in Dallas, where she obtained her DDS degree in 2020.
Following dental school, Dr. Huska moved to Brooklyn, New York where she completed two years of General Practice Residency at One Brooklyn Health Hospitals in NYC. During her residency, Dr. Huska was exposed to various advanced general dentistry and oral surgery procedures, and honed her skills and experience as a general dentist.
Dr. Huska strives to create a positive and comfortable environment for every patient, and encourages patient-centric dental care.
When not practicing dentistry, Dr. Huska's hobbies include hiking, playing volleyball, skiing, and mountain bike riding. Dr. Huska is an avid animal lover and enjoys spending time with her rescued German Shepherd, Delilah, and her rescued tuxedo cat, Ralphie. She also enjoys spending time with friends and her family in Texas