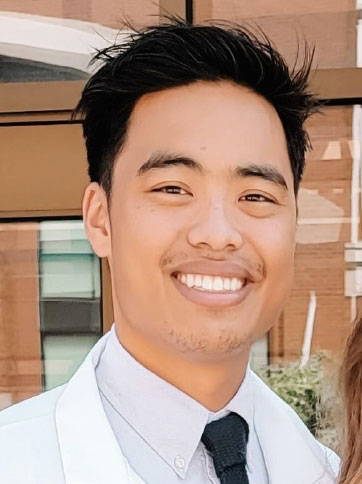 Dr. Rey Gabriel Carandang is a licensed General Dentist in Colorado. Born and raised in Vincennes, Indiana. He earned a bachelor's degree in Exercise Science at University of Evansville. Dr. Carandang also received a Bachelor's Degree in Dental Hygiene at the University of Southern Indiana, where he also met his wife, Brittany. Dr. Carandang moved to Colorado to practice dental hygiene in 2017, and practiced there until he was admitted to Creighton University School of Dentistry.
After completing dental school, Dr. Carandang and his wife returned to Colorado to continue to practice in the dental field. Dr. Carandang believes in comfortable, conservative, and comprehensive dental care based on the individual needs of his patients. He practices a full scope of general and cosmetic dentistry with a focus in prevention.
When Dr. Carandang is not in the office, he likes to spend his time hiking, exercising, listening to music, traveling, and spending time with family, friends and his two mini dachshunds.