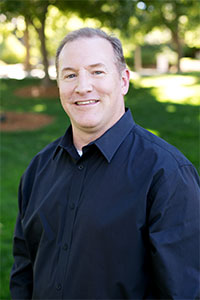 Dr. Scott I. Whitney grew up in Colorado.  He attended the University of Colorado School of Dentistry and received a Doctorate of Dental Surgery (DDS) in May of 2000.  He was then accepted into a General Practice Residency (GPR) at the University of Colorado Hospital, where he trained in advanced techniques in Dentistry in a hospital setting.  He was the Chief Resident and received a certificate of completion in June 2002.  He attended the State University of New York at Stony Brook School of Dental Medicine, where he specialized in endodontics and graduated in June of 2004.
Since August of 2004, Dr. Whitney has been treating patients in private practice.  He has been published in numerous research articles, receiving honors and rewards for his contributions to the dental profession.  He is committed to relieving pain, healing disease, and saving teeth through the utilization of state-of-the-art endodontic therapy techniques and equipment. 
When not treating patients, Dr. Whitney loves spending time with his family.  He enjoys all sports and outdoor activities including:  running, biking, hiking, golf and snowboarding.