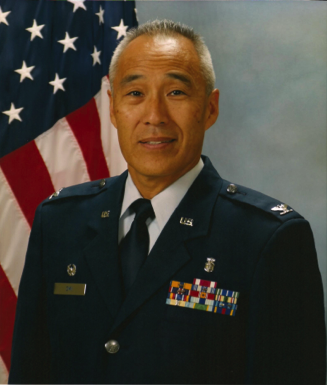 Boulder cosmetic dentist Dr. Omi has been practicing dentistry since 1982 after graduating from Oral Roberts University School of Dentistry in Tulsa, OK. He has been involved in many different volunteer organizations in his career including the Inner City Health Center in Denver Colorado.
Dr. Omi owned his own private practice from 1986 until 2011 and then practiced in Aurora, CO from 2011 until 2017.
Dr. Omi was honorably discharged from active duty Air Force as the Chief of Oral Surgery in 1986. He then served as a reserve member of the Air National Guard and Air Force with whom he retired in 2012. He is still very active as a contract dentist at Buckley Air Force Base and other military bases around the U.S.
He belongs to several professional organizations including: American Dental Association, Colorado Dental Association, Metropolitan Denver Dental Society, and the association of military surgeons of the United States. Dr. Omi was a professor at the University of Colorado School of Dental Medicine from 1991 to 2011.
Dr. Omi and his wife of 35 years have 4 amazing children and 3 grandchildren. When he is not busy with dentistry, he enjoys spending time with his beautiful family and playing basketball and volleyball.He also likes to spend time going fishing, skiing, and snowboarding in Colorado's majestic mountains.